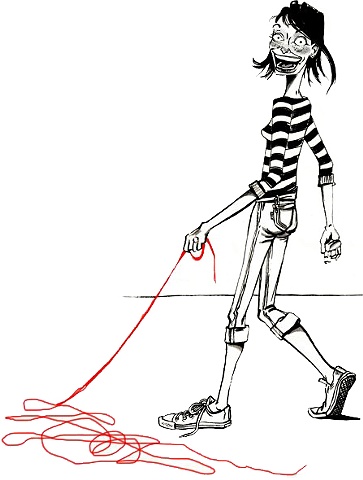 cartoons + illustrations!
Mandy Newham-Cobb is a lefty vegetarian artist and illustrator living right outside of Philly. Mandy is Creative Director for Expedition Self, an illustrator for Portland's music & interview program Sessions from the Box (hosted by James Dineen), a bi-monthly contributor to "Smoky Mountain Living", and a member of The Society of Children's Books Writers and Illustrators (SCBWI).
She is the illustrator of several children's books including: Razzmatazz!, Bullet Joe: A Kansas City Monarch, The Little Brown Hen, Sadie: The Paper Crown Princess, Mr. Roodles's Noodles...a compendium of Appalachian folklore, Appalachian Bestiary with author and winner of the 2012 NC Award Winner for Literature, Gary Carden, and most recently two books in the Take the Dog Out series... (Take the Dog Out and Take the Dog Out: Numbers!)
She earned her Bachelor of Fine Arts at Florida State University and her Master of Fine Arts in Drawing at the University of North Carolina at Greensboro.



hello!
You can contact me on this site,
or email me here re: projects.
thanks!
- Mandy